Regular price
Sale price
$32.99 USD
Unit price
per
Sale
Sold out
Chunky / Racer's Edge Mix - 55 Grams
ESI's ergonomic Fit Grips are designed for a completely natural hand position on your handlebar. Our new designs balance the pressure that your hands exert onto the handlebars, increasing bar control dramatically.
Made for 22mm bars (can fit applications down to 19mm)
*Install Bar Plugs first for the protection of grips and ease of installation
Fit XC and CR grips have three distinct areas:
INNER - This area is the perfect step up for your hands to rest against for maximum bar control in turns.
MIDDLE - This area is perfect for extra torque and powering while climbing.
OUTER - This thickest area is for better hand comfort, especially while descending.
Each area of the Fit Grip flows flawlessly into each other creating the perfect hand placement naturally. Your hands instantly feel comfort when they grasp their unique shape, as if they were exclusively molded for your hands.
The difference between Fit XC and Fit CR:
XC stands for Extra Chunky, Chunky Mix
CR stands for Chunky, Racer's Mix
NOTE:

The Fit XC is the large version and the Fit CR is the small version
If you are currently running Racer's grips go for the CR!
If you are running Extra Chunky go for the XC!
If you are running Chunky you can go either way!
* Colors may vary from screen to screen. NOTE: Our Black is a dark charcoal gray.
Benefits of Silicone

Made in the USA

Latex and Rubber Free

UV Resistant

Non-porous

Won't crumble or spin

Tacky in all weather conditions
Dimensions

Standard Grips are 130mm in length

Made for 22mm bars (can fit applications down to 19mm)
Installation Instructions

Install bar plugs prior to the grips. Use a generous amount of evaporative liquid like isopropyl alcohol or hand sanitizer. Stand on opposite side of bike and pull grips onto bar with towel quickly. Watch here
Crash Replacement Program

Did you damage your ESI Grips within 30 days of purchase? Fill out our contact form to receive information on our crash replacement program! *Only available in the USA
Share
View full details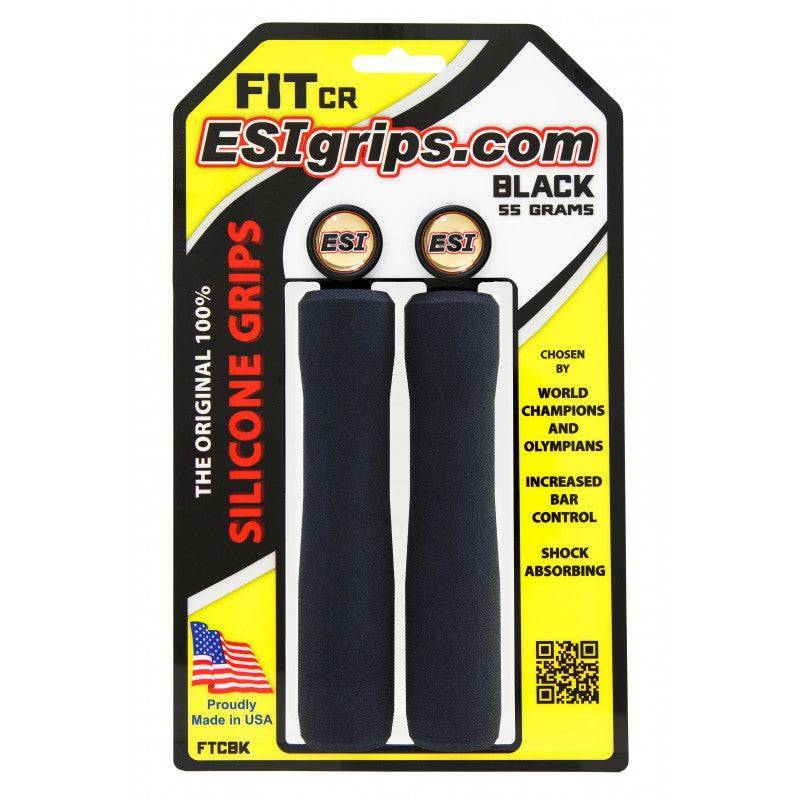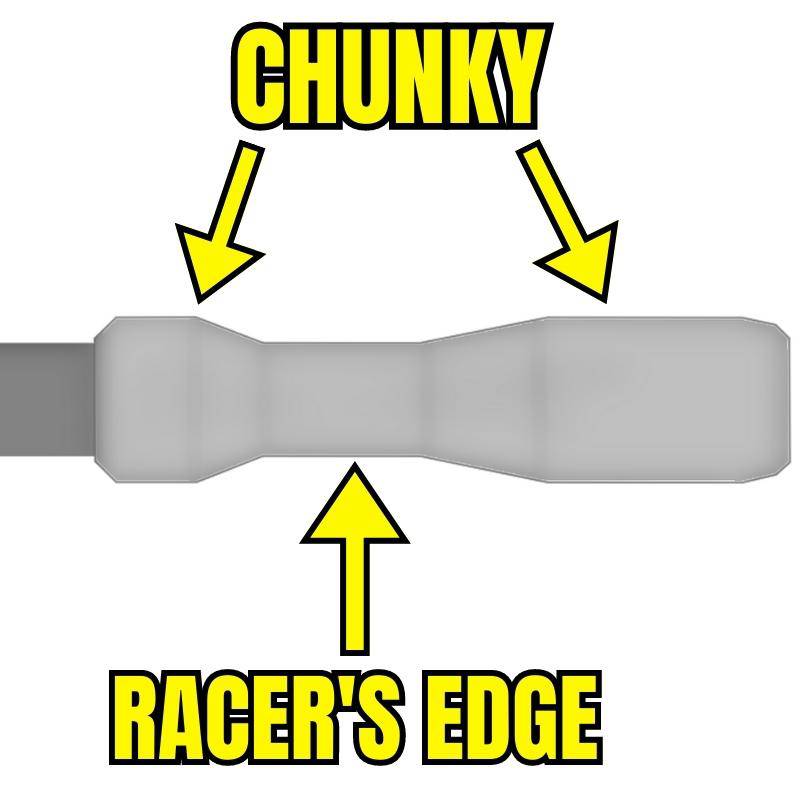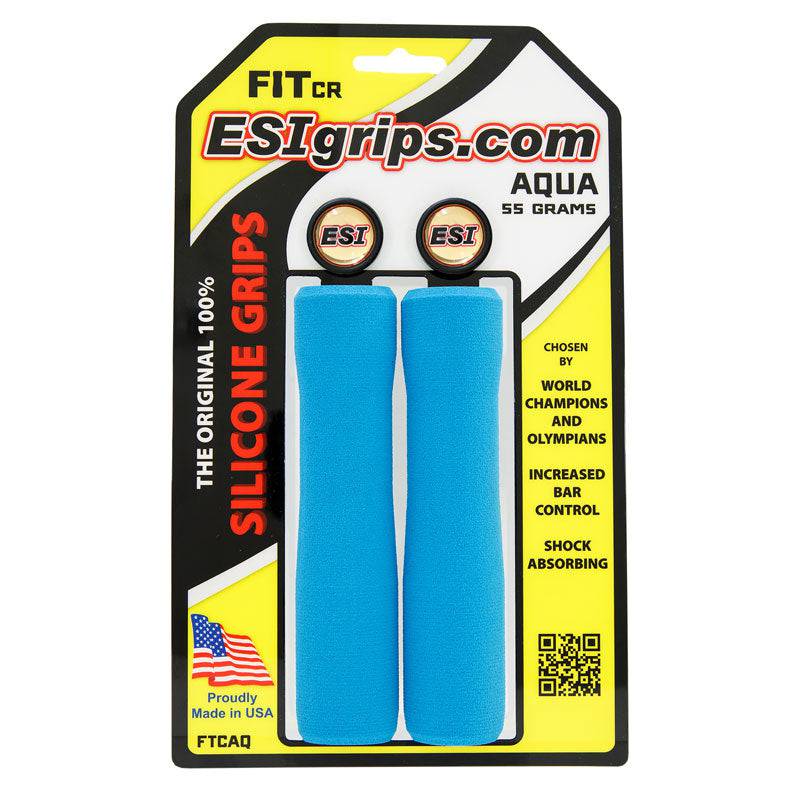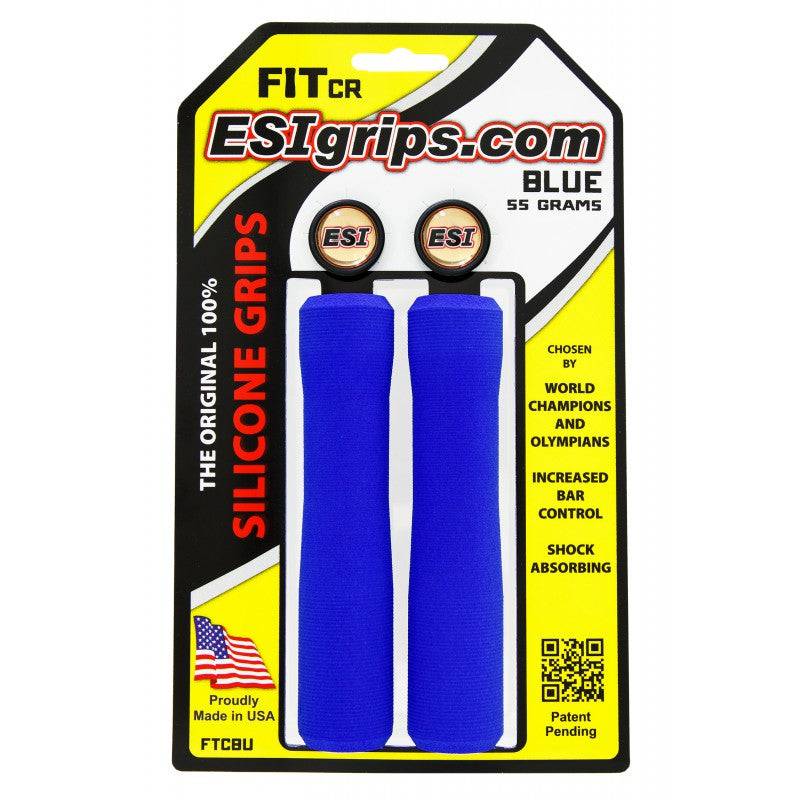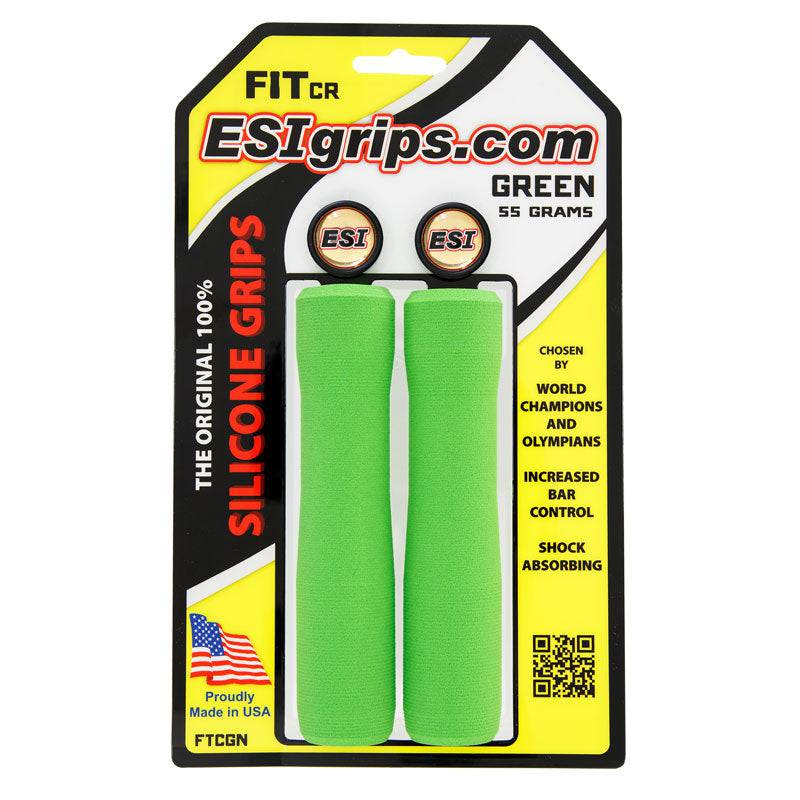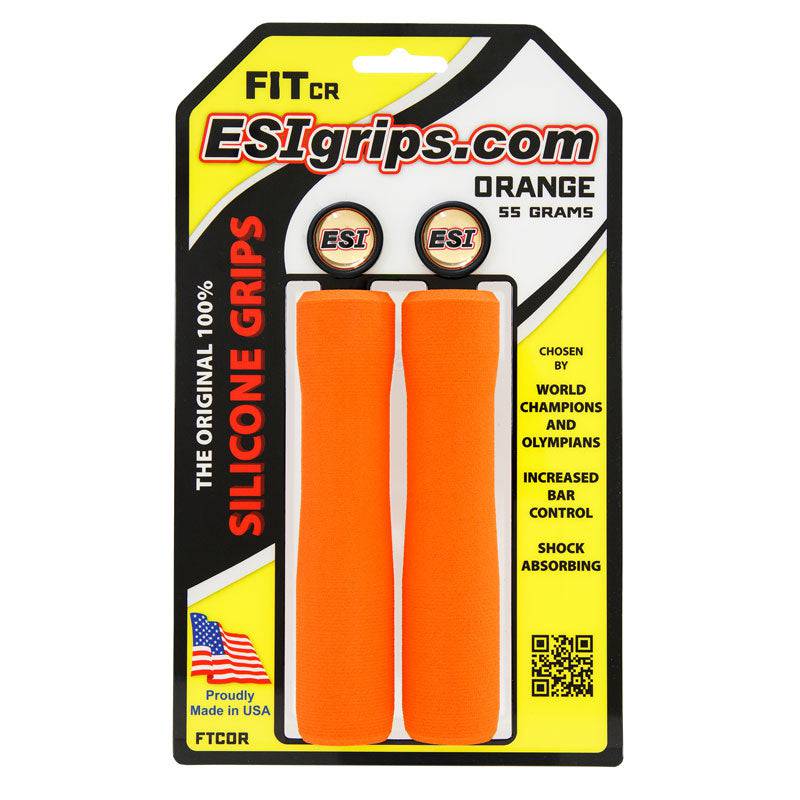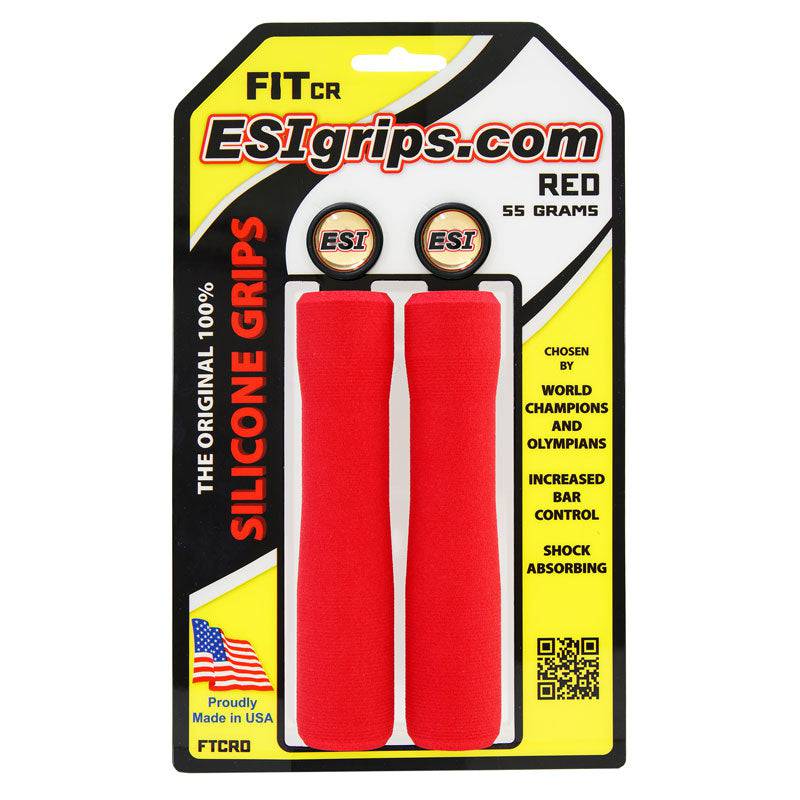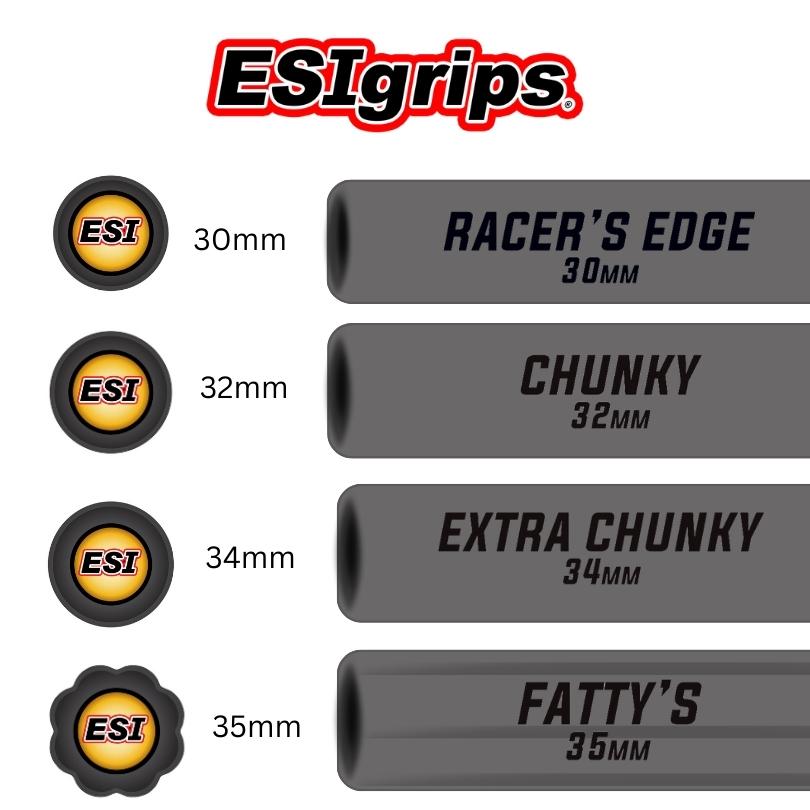 WHAT'S THE DIFFERENCE?
Thickness of your grip is personal preference. Our grips have a wide range of sizes from our thinnest grip (Racer's Edge) to our thickest grip (Fatty's/Plush) to match all hand sizes and comfort levels. Check out our full Sizing Guide below!
SIZING GUIDE
Fit CR (Chunky/Racer's Edge Combo)
Love how the difference in in the Grips thickness allows a comfortably receded and protected place for your thumb. Really noticeable on longer rides.
Incredible Grips
These grips are truly incredible! I have tried a number of grips and none even come close to matching the comfort of ESI. They look great, they are durable, and they fit my hands perfectly. Couldn't ask for a better product!
Game changer
I've liked racer's edge and chunky grips for a while and decided to try these on a whim since a friend rides some ergo grips and I was just curious after seeing them on some pro bikes. I can confidently say they are a game changer. Big difference in feel and fatigue on longer rides. For sure my favorite grips.
Awesome grips!!
These grips are super comfortable and fit my hand shape perfectly!
Proper Installation
Install bar plugs prior to the grips. Use a generous amount of evaporative liquid like isopropyl alcohol or hand sanitizer. Stand on opposite side of bike and pull grips onto bar with towel quickly. Watch here
Free Shipping

Free Shipping on orders over $35 with code FREESHIPPING

Crash Replacement Program

Did you damage your ESI Grips within 30 days of purchase? Fill out our contact form to receive information on our crash replacement program! *Only available in the USA

Fill Out Form Here